Tutkimusta migreenin hoidosta akupunktiolla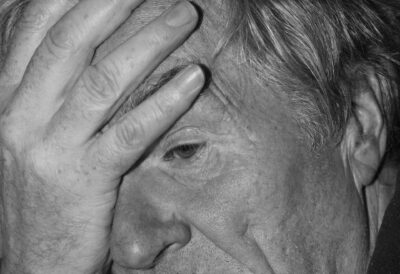 Akupunktiota on tutkittu paljon migreeninhoidossa. Nykyisen tietämyksen mukaan akupunktio saattaa olla jopa tehokkaampaa kuin estolääkitys. Sillä on tutkimuksien mukaan havaittu vähemmän sivuvaikutuksia kuin lääkkeillä ja se on osassa tutkimuksia parantanut lääkitystä enemmän myös migreenipotilaiden elämänlaatua.
Osassa tutkimuksia parhaat tulokset on saatu lääkityksen ja akupunktion yhdistelmällä. Mikäli migreenilääkitys ei sovi tai lääkityksen teho ei ole riittävää, akupunktion kokeilu voi olla tutkimusten mukaan hyödyllistä. Joidenkin alla olevien tutkimusten mukaan akupunktiohoitosarjan vaikutus voi kestää 6-12kk hoitosarjan jälkeenkin, mutta pidempiä seurantatutkimuksia ei ole vielä saatavilla.
Migreenitutkimuksissa on pyritty selvittämään migreeniin vaikuttavia tekijöitä sekä sitä, miksi ja miten akupunktio auttaa. Joitakin mahdollisia vaikutusmekanismeja on selvinnyt, mutta paljon on vielä kysymyksiä. Vaikutusmekanismien lisäksi akupunktion käytöstä migreenin hoidossa löytyy myös joitakin tutkimuksia, joissa on pyritty selvittämään akupunktion mahdollista kustannustehokkuutta terveydenhuollossa.
Selaa tutkimuksia tai valitse aiheaulue
---
Effects on neuromodulation, acupuncture, and aerobic exercises on migraine and tension-type headache outcomes: A systematic review and meta-analysis
Comparative efficacy of acupuncture-related therapy for migraine: A systematic review and network meta-analysis
Reporting and methodological quality of meta-analyses of acupuncture for patients with migraine: A methodological investigation with evidence map.
The effects of acupuncture therapy in migraine: An activation likelihood estimation meta-analysis.
Therapeutic applications and potential mechanisms of acupuncture in migraine: A literature review and perspectives.
Is Acupuncture Safe and Effective Treatment for Migraine? A Systematic Review of Randomized Controlled Trials.
Evidence of Potential Mechanisms of Acupuncture from Functional MRI Data for Migraine Prophylaxis.
A Narrative Review of Neuroimaging Studies in Acupuncture for Migraine.
Cupping Therapy for Migraine: A PRISMA-Compliant Systematic Review and Meta-Analysis of Randomized Controlled Trials.
A Bibliometric Analysis of Research Trends of Acupuncture Therapy in the Treatment of Migraine from 2000 to 2020.
Problems of scientific methodology related to placebo control in Qigong studies: A systematic review.
Acupuncture for menstrual migraine: a systematic review.
Systematic Review: Acupuncture vs Standard Pharmacological Therapy for Migraine Prevention.
Acupuncture vs. Pharmacological Prophylaxis of Migraine: A Systematic Review of Randomized Controlled Trials.
Effectiveness and Safety of Acupuncture for Migraine: An Overview of Systematic Reviews.
Acupuncture versus Various Control Treatments in the Treatment of Migraine: A Review of Randomized Controlled Trials from the Past 10 Years.
Systematic Review of Episodic Migraine Prophylaxis: Efficacy of Conventional Treatments Used in Comparisons with Acupuncture.
Clinical Efficacy and Safety of Electroacupuncture in Migraine Treatment: A Systematic Review and Network Meta-Analysis.
Acupuncture for the prevention of episodic migraine.
Cerebral hemodynamic responses to acupuncture in migraine patients: a systematic review.